Scalable from 10' x 10', 10' x 20' to 20' x 20' and beyond, the ICON 'D' exhibit is available in a variety of configurations and combines one oversized tower and one smaller tower, dye-sublimation printed fabric graphics, double-sided demo areas for computer demos and a great use of open space. Options include kiosks, counters, shelves, backlighting, monitor mounts and more.
Our ICON 10 x 20 exhibits combine extrusion frames, tension fabric, plexiglass and laminate panels, and more. Our unique panel attachment system and blend of materials make ICON not only eye catching, but also portable and easy to set up. ICON 10 x20' exhibits can be customized with a wide array of options including kiosks, counters, integrated workstations, graphic panels, monitor mounts, and more. All ICON exhibit systems are scalable, and can be expanded to 20 x 20 and beyond or used as a 10 x 10 ( additional parts required ) if desired.
Info
Code:
ICON-D-1020
Height:
96 in.
Width:
240 in.
Depth:
47 in.
Weight:
1700 lbs.
Lead Time:
4 weeks
Warranty:
Limited Lifetime Hardware Warranty
Includes
Part #

QTY

Description

SD-BW

1
Fabric Back Wall 10' x 20'

 

SD-BC-01-NL
1

Back Wall Ceiling (No Lights) 51-11/16" x 35-1/2"



SD-BC-02-NL
1
Back Wall Ceiling (No Lights) 51-11/16" x 18"
SD-TW-PLT
1
Back Wall Platform (No Mon/No Lights)
SD-1020-FAB1
1
Fabric for Back Wall (83.79" x 179.85")
SD-BW-01
1
Side Fabric Back Wall 10' x 20'
SD-1020-FAB2
1
Side Back Wall Fabric (83.79" x 42.03")
SD-TW-WING-01
2
Back Wall Laminated Sintra Wings w/Grippers (46.5"H x 11.75"W)
SD-TW-WING-02
3
Back Wall Laminated Sintra Wings w/Grippers (20"H x 20"W)
6FCASE-04-01
1
Flight Case
SD-1020-INSTR
1
Instructions
SD-1020-BOX
1
Packing Material
SD-1020-CLR
1
Laminate for Tower Platform
Specifications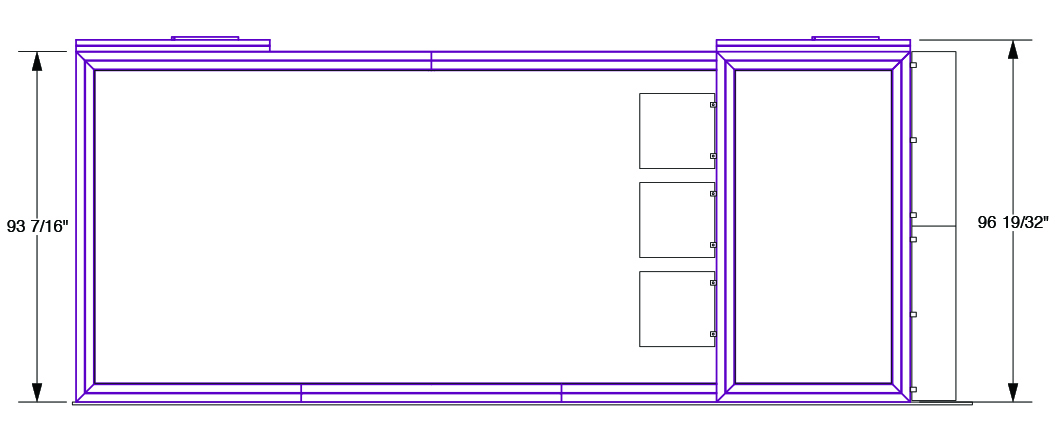 Shipping
This exhibit ships in 1 Flight Case (98" x 49" x 42"). Call for more information and freight quote
Weight: 1800 lbs.
Download
GRAPHIC SPECS
INSTRUCTIONS